So it's pride week soon in my country and I was going to celebrate it by watching some great lesbian movies but the first one turned out to be a sad one so I'm writing this post instead (I will watch those movies though cause I won't allow anyone to make me think gay equals sad!). Just in case, here are some great lesbian movies to watch:
The Handmaiden (2016) director Park Chan-Wook
Kiss Me (2011) director Alexandra Therese Keining
Carol (2015) director Todd Haynes
And now the book talk!
HOME AT THE END OF THE WORLD by Michael Cunningham
This is the first gay novel I've read in my life and to this day it's my favorite. I read it long time ago when I still didn't know anyone who was actually gay and when I was pretty homophobic and it was the first book that made me think about how maybe being gay can be a pretty good thing. This is the story about Jonathan and Bobby who meet when they're just children and fall in love. The story follows their lives as they grow apart and meet again, find a girl named Clare and change forever. These characters are amazingly lovable, smartly written and you'll never forget them.
2. FINGERSMITH by Sarah Waters
This novel has the best twist in the history of writing, I am not lying. I knew this was an amazing book before  started reading and I was still amazed when I read it. The characters are amazing, the movie adaptation (Korean and English version) are incredible and you probably won't regret watching and reading it. Not to mention the love story which is smart and amazing despite all odds. It's no mistake that this is always mentioned as one of the best books ever written.
3. ARISTOTLE AND DANTE DISCOVER THE SECRET OF THE UNIVERSE by Benjamin Alire Sáenz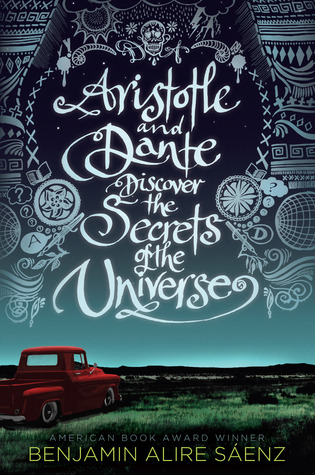 This is the best coming of age novel you can find. It's amazing how beautiful and smart this story is and how it's not sad, but actually full of life and hope. I heard about this book from many bloggers before i read it and the reviews didn't do this novel justice, it's probably the best written novel for teenagers (and older people) in the last couple of years. Not only a gay novel but also a novel that talks with love and hope about family, abuse, mental illness, hate and racism. The two protagonists are amazing and I hope the sequel is amazing as the first book.
HONORARY MENTIONS:
4. OPENLY STRAIGHT by Bill Konigsberg
Also a coming of age novel, slightly more sad. Luckily there will be the second novel.
5. NETOCHKA NEZVANOVA by  Fyodor Dostoyevsky
I KNOW I KNOW. Many people won't agree with me but I actually always thought about this as an amazing lesbian coming of age story. People don't like to think that someone like Dostoyevsky would write something like that. I invite them to read this book and think again. It's amazing, worm, interesting and painfully realistic. I loved it as a young girl, I love it today. Too bad that it's unfinished but trust me, it's still one of the best writings on the subject to this day.
***********************************************************************
So here are my favorite gay/lesbian novel. Of course, I could write about THE SECRET HISTORY and BROKEBACK MOUNTAIN and many other novelS with amazing gay characters but for this post I wanted to write about my absolute favorites, about books that actually made a difference in my life. I read them and thought about life differently. I hope someone is inspired to read them too.
Happy Pride!