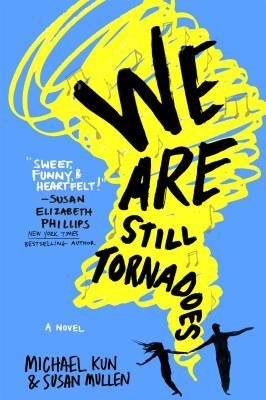 Number of pages: 304
Published November 1st, 2016 by St. Martin's Griffin
✴✴✴✴✴
Here's my review: I absolutely loved this book! No, but seriously. It's amazing.
This is the story about two teenagers, Scott and Cath who just finished their high school. While Cath is going to college, Scott, for some reason doesn't make any effort and stays in their hometown to work at his father's clothing store. The whole story is a string of letters they send back and forth, where they describe their heartbreaks, their insecurities and all the good things that happen, so they can be apart but still be great friends.
The story is set in the 80's so there are many musical references which I absolutely enjoyed.
Teenage boys are the worst but somehow in fiction, they become really likable. Scott is one of those boys. If you're like me you'll probably dislike him from the start. He's really juvenile in his first letters, he's envious of Cath for being far away in college, he's full of hate and regret. Then you understand how hard it is for him and you forgive him a bit. He's got a lot of growing up to do. Cath is more responsible, full of life and really anxious, especially when her family is breaking apart.
What do these two teenagers have in common? Simply, they've been friends all their lives. They know each other. And with everything that happens, with every fight and a new beginning, you'll find yourself checking the dates of the letters to see if they're still friends and if they still care. They are really different but they care about each other and that's what makes all the difference.
                                                                     Are you still a Tornado?
The atmosphere of the 80s is there because of the music. Both Scott and Cath love music and the new songs that come out each mark an important thing in their life. I wish I could read this book with a detailed playlist. I advise you to read it while listening to the songs mentioned. They add up something to the story, trust me.
Finally, I won't spoil you much more but say that, unlike some reviewers, I loved the ending. It wasn't rushed for me, it was the only possible thing. I loved these characters, I loved the writing and I don't easily give five stars to a book but I do now.
.Honestly, go read it! It's published already!
*I got a copy of this book on NetGalley and I gave my honest review. Thanks so much for sharing it with me!