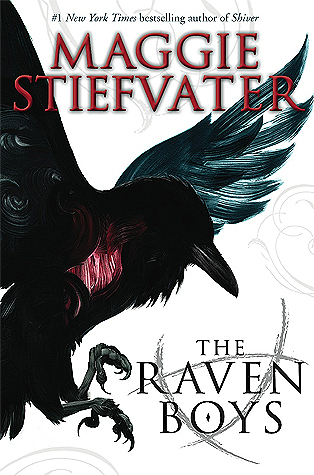 This is probably the most famous fantasy series among younger readers on Tumblr. I don't know a person who hasn't even heard about these books and the hype before the last one, The Raven King, was available for purchase was so big that even if you haven't read the books before (like me) you…had to…just to see what the fuss was all about.
And I get it. I really get it.
Recently I decided to reread these books (if you're wondering why, keep reading) and I was happy to see that they are still as good as I thought, even though I'd still give them four out of five stars.
Four boys and one girl look for a long lost Welsh king in Henrietta. This is, simply said, a series of adventure novels with fantastic elements. If you look at the history of literature, that's a formula for success. Everyone wants to read about adventures and quests, especially if they include ghosts, magic and heroes. Just remember Harry Potter or Lord of The Rings.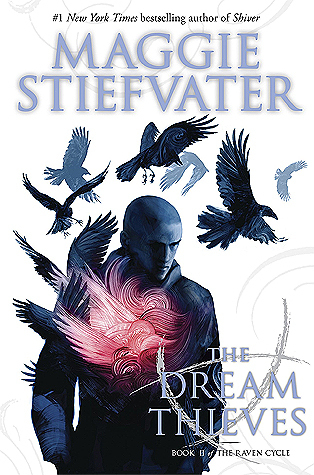 CAREFUL. I WILL POST BIG SPOILERS SINCE THESE BOOKS HAVE BEEN AROUND FOR SOME TIME. READ THIS ONLY IF YOU'VE READ THEM.
 The first novel starts with Blue, the main female character who witnesses a small moment of her future on the lane lane/corpse road, the road traveled by the dead. You get a small glimpse of what will happen some time in the future and how it may be  connected to her since she knows some things about her future, given that her mother and their (in lack of better word) roommates are phsychics. Blue herself doesn't have these abilities but (much like Bella Swan) she has the power to increase the abilities of those around her.
Soon enough Blue meets Raven boys (of course, this is YA so everyone's 16 or 17 and big things have to happen to them at that age), students of the academy for the very rich boys. These are Gansey, Adam, Ronan and Noah. These boys are all really interesting. First of all, not all of them are rich and each one (which we discover later) has some magical elements in his life. Gansey is an old man at heart (my fave in the first book) and although he's an annoyingly rich (white!, at least that's how I imagine him) boy, not always aware of his privilege (he is also very pretty and smart) , he seems like a good guy. Ronan (my fave in the second book and later) is much more interesting later on, with a magical ability somewhat new in fiction. Adam is probably the closest one to an average reader, dealing with many insecurities, the biggest one being that he's poor. This is where you really start to notice how little Gansey knows about his privilege and somehow loose connection to him. Noah is someone who pops up every once in a while, and there are some bits and pieces that you pick up if you're a careful reader so you won't be shocked to learn the truth about him.
Now that brings me to my problems with this book. The writing. This is not the same kind of writing that made me put down "We were liars" and stopped me from reading YA for months. The language used is beautiful and you notice (especially if you're not a native speaker) that the writer has some previous experience. The problem is that some sentences just…don't make sense. Here's a quote from "The Dream Thieves":
A secret is a strange thing.

There are three kinds of secrets. One is the sort everyone knows about, the sort you need at least two people for. One to keep it. One to never know. The second is a harder kind of secret: one you keep from yourself. Every day, thousands of confessions are kept from their would-be confessors, none of these people knowing that their never-admitted secrets all boil down to the same three words: I am afraid.
What does this mean? One is the sort everyone knows about, ok, you need at least two people for it….ok…. one to keep it. One to never know…..?  I think this sounds very nice but what does it really mean?
Now these books mention two things that I really care about: feminism and queer relationship. Now the feminism part is not so great, Blue considers herself a feminist but she gives some cringy comments about other girls. I consider her a sort of manic pixie dream girl even though we learn a lot about her family. There's just something about how she's found her true love at 16 that rubs me the wrong way. I'm probably just a cynic. She is loved by so many girls.
Another thing I didn't like is the length of this story. Now I'm convinced that two books would've been enough to tell this story. Many of the characters are not necessary to the narrative, many dialogues, even whole scenes could be cut. Now that's an author's choice and it always should be author's choice and it's just my preference.
Where these books excel is – friendship. This is maybe not a best book about growing up but the friendship shown here is amazing. The final book is not as much about finding the sleeping king as it is a story about human connection and the amazing ways it could be written.
There's a lot more to tell about these books and I will, one day. Some things that I hope two write about:
Two main love stories and how they're written.
Adam's life story.
Unusual mythology.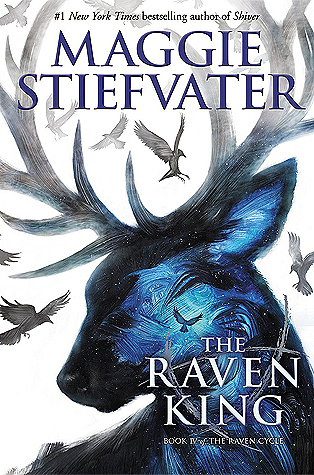 The author plans to write another series about fan's favorite Raven, Ronan. Since he's also one of my favorites (and the most interesting character in YA literature) I'm impatiently waiting for that to happen.
For all the people who haven't read these books and have ignored my warnings – I haven't talked about the major spoilers, and trust me, they are AMAZING. Should everyone read these novels? Yes, yes and yes. If you're interested in a) good characters, b)friendship; c)magic, d) good love stories, you will probably enjoy them.
If you love the Raven Cycle too, come talk to me, I'd love to hear your opinion.